This blog is a less one consistent point and more a series of short discussions about a few of the contenders in Sports Personality of the Year 2016. I will briefly let you know my opinions on the top three, the two people I voted for (yes, I voted for two, with such a list I simply could not decide) and Mo Farah.
Andy Murray: Let's be honest, we all knew Murray was going to win, and he thoroughly deserved to win the accolade a third time. For Murray to reach world number one when the likes of Djokovic and Del Potro are playing at or near the top of their games is an amazing achievement. Basically the only reason I did not vote for Murray was that tennis is not one of my favourite sports and, as such, I have not watched all that much of Murray's incredible year and thus have been more gripped by some of the other stories represented by the SPOTY short-list.
Alistair Brownlee: Again, another very worthy contender, although I have to say I was surprised when his name was called out in second place. Obviously his Olympic victory was a great success, but I think it was the way he helped his brother at the end of the World Series that won him the public vote, and given the word personality in the title that is hard to quibble with. However I tend to focus more on sporting achievement when deciding who to vote for in SPOTY and, for me, I think Brownlee's problem was that it was a bit predictable, at least to the casual viewer of triathlon. He is just too good and thus his incredible achievement did not grab my attention in the same way as some of the other SPOTY contenders.
Nick Skelton: I very nearly voted for Skelton, and would have done if I had allowed myself three votes. To win your first individual Olympic gold at the age of 58 is incredible. (I am running out of adjectives here…) Skelton's story is even more heart-rending when you consider the fact that he is lucky to be alive after a neck injury over ten years ago left him in a position where he might well never have ridden again. Maybe I am just soppy but Skelton's success really made an impact on me. I suppose the only reason I did not vote for him is that I do not follow horse riding, except when something like this happens at the Olympics.
Max Whitlock: My first vote went to Max Whitlock. Due to the timing of events in Rio I ended up watching a lot of gymnastics and his achievements really took my breath away. Not only did he win Great Britain's first ever individual gymnastics gold, but he won two in two hours, plus a bronze in the all around competition.  The gold on the floor was really special as no one expected him to win that one! There is no doubt that Whitlock is the best gymnast this country has ever produced. I think part of the joy in watching gymnastics is that they perf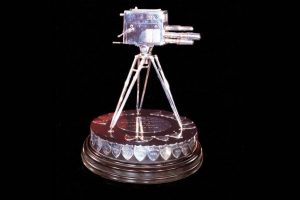 orm feats that you would think impossible, until you see someone do them.
Kate Richardson-Walsh: My second vote had to go to Richardson-Walsh. She is the first hockey player to make it onto the SPOTY short-list – what took them so long! Hockey is still an under recognised sport and the success of the GB women has started to change that. I was a hockey player until about four years ago and my brother still plays the sport. It is a sport I have grown up with and therefore it was incredible to watch the success of GB's women. I watched every minute of that nail-biting final and literally jumped out of my seat when they won the gold. It has to be my favourite moment of the games and I still get a bit emotionally about the success and how much it clearly meant to all the ladies. Clearly hockey is a team game, but I viewed a vote for Richardson-Walsh as a vote for the GB women in general and, in any case, their success owed no small amount to the captaincy of Richardson-Walsh, a position she has held for 12 years. What a great success to retire on!
Mo Farah: By this point I expect my running friends are staring at their screens in disbelief asking why I, a runner, have not voted for Farah. After all, Farah has just completed an astonishing double double and I have voted for him every other time he has been nominated. I think there are a few reasons I did not vote for him. Like Brownlee, he suffers from the problem that his victory was too predictable, the shock would have been if he has lost. Also, the timings in Rio did not help. While I watched a lot of hockey and gymnastics, I did not watch that much athletics as it all happened in the middle of the night. I did watch the 5k but when you are struggling to stay awake the drama of the moment is somewhat lost. However, I think the main reason I did not vote for Farah is that I have not been running for over a year now. This means that I feel a bit out of the running community, and this has given me a chance to broaden out and appreciate what goes on in other sports. Farah was clearly extraordinary in Rio but, ultimately, it was the unexpected successes that grabbed me the most.
The other 10 contenders for SPOTY would also have been very worthy winners but I simply did not have time to discuss all of them. It has been a really good year for sport, that is without doubt!