I graduated from university five months ago, but you would not know this from my Facebook newsfeed, especially in the last few weeks. Recently I have been seeing many of my friends updating their photos and posting messages about the upcoming cross country races against Oxford. Today was the IIs-IVs match and next week it is the blues match, which I am very much looking forward to watching. It has been strange looking in on the fever created by Varsity cross country from the outside. For three years I was integrated in every part of the Cambridge University Hare and Hounds and now I am not. I feel that this has given me a new perspective on the distinctive phenomenon that is the Oxbridge Varsity match.
First, I have been wondering how wise it is for a university to prioritise one race above all others. Clearly this occurs at an elite level, but at university level I think it can be unhealthy. The last time I went for a proper run was during the blues Varsity match last year, nearly a year ago now. While I am recovering, I probably would have recovered earlier had I not ploughed on through my injury. I did so because I was determined to compete in Varsity. I do not regret my decision as being captain of a winning ladies team was brilliant but I highly doubt I would have kept running through an injury if the focus of the cross country year was spread more evenly across Varsity, BUCS and Nationals.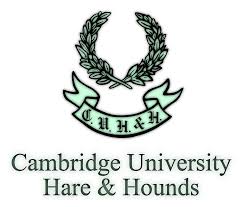 This brings me on to my second point – the rivalry between Cambridge and Oxford. I think it is this rivalry that makes the Varsity matches the big events they are but I have never truly bought into it, even while in Cambridge. I personally find the whole hatred of Oxford to be distasteful. Of course I want the team I am in to win, anyone who knows me while tell you I am competitive, but I certainly don't hate another team! Also, although I was certainly guilty of using these phrases a few times, I really dislike the term GDBO (God Dam Bloody Oxford), and the practice of writing O*ford instead of Oxford. They are another team of great runners and I think this sort of attitude is unhelpful. I have some really good friends at Oxford University, including in the Oxford Cross Country club, and I could not care less that they are at Oxford. I fully realise that most people in Cambridge do not hate Oxford, and visa versa, but you would not know that from scrolling through my Facebook newsfeed. My attitude is to try and love my neighbour, not this does not include posting messages saying GDBO or treating 'Oxford' like a swear word.
Having said all of the above, I have no desire to take away from the great atmosphere that exists around Varsity cross country, and I think it is fantastic that it is the only sport at which all members of the club get to compete in Varsity. Next week I will certainly be cheering for the Cambridge runners and hoping for a Cambridge win, but I genuinely wish the Oxford runners the best of luck as well.