Hello everyone and apologies for the incredibly long time since I last posted a blog. I was away for the whole of July and it has taken me some time to get used to having spare time in which I can write a blog! This article is about what I was doing in July – volunteering and training with Christians in Sport.
For the first two weeks young leaders from England, Scotland, Northern Ireland, Portugal, France, Germany, Finland, Serbia and Albania went to Bobbio Pellice in northern Italy to receive training in 'Ready Set Go'. During this time my eyes were really opened to the potential of sport. It is fun and good for fitness and friendships, but it can also be used for so much more – pointing people towards Jesus, salvation and eternal life.
The 'Ready' part of this movement is its vision – making disciples for Christ in the world of sport and play.  Sport is a unique environment for spreading the Gospel because of the close friendships that form there, and because of the vast number of people who participate in sport in one way or another. Nothing else – not drama, music… – comes anywhere close to the number of people who play or watch sport. Furthermore, sport brings people together and creates community, and thus is a great way to spread the Gospel because, at its heart, Christianity is a community of those who believe in Jesus.
'Set' involves learning necessary skills for fulfilling this vision, such as Bible handling and sports coaching, and studying the nine heart values. These are:
What we do – proclaim the Gospel, make disciples, obey the Bible
Where we do it – in and through the church, in sport and play, in every country, city and community
How we do it – as servants, in teams, in partnership
The 'Go' element includes the different strategies designed to make the vision come to fr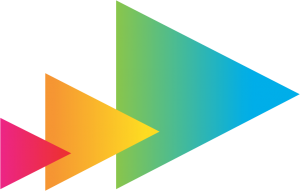 uition. There are nineteen Go strategies in total, such as sports camps, sports chaplaincy, kids games and festivals. While in Bobbio Pellice we got to have a go at running a festival down in the village and, despite the language barrier, we managed to have a fun afternoon playing games with the kids who turned up.
RSG was only launched this year, its aim being to unite the diverse strategies for making disciples in sport found across Europe into one coherent strategy. The programme was very well put together, a great strength being its inherent simplicity, and the fact that the resources are available to all. This makes it much easier for the technique to spread across the Christian Sports Movement.
I learnt so much during my two weeks in Italy, and I was really inspired when we visited a Bible school of the 12th century Waldensians and learnt how they were prepared to sacrifice everything for the sake of the Gospel (https://www.britannica.com/topic/Waldenses). However, perhaps nothing was more important than studying the way my faith and my sport go together. Romans 12, v.1 states, 'therefore, I urge you, brothers and sisters, in view of God's mercy, to offer your bodies as a living sacrifice, holy and pleasing to God—this is your true and proper worship'. God created us and everything in this world, including sport, and this means that everything we do can be done as worship to God. This affects the way we think about sport, and for me this has been most significant with relation to my long term injury. I may be back jogging but I am still not back running properly, and this is eight and a half months after my last proper run. However, I know that God cares about my sport and that he will get me back to it when the time is right. I also know that, in the grand scheme of eternal life, an injury is not important. This perspective has really helped me avoid frustration as my leg continues to slowly heal.
Christians in Sport is a brilliant organisation, bringing together two things I really love. After two weeks in Italy I was very excited to head off to sports camps to put what we had learnt into practice. However, to avoid this becoming a long essay I will fill you in on my time volunteering on sports camps in Macedonia and Jersey in the next blog article. See you then!