Hopping across the pond and going to America on a sports scholarship is a goal many runners and other sports people dream of. It is a well trodden route for British runners who are deemed to have potential to go further and, at the end of last year, three of my fellow Cambridge University Hare and Hounds made the move with two more investigating it this year. Until eight months ago this was something I had never considered, and then I got my first request to apply for a place. After rapidly checking this wasn't a hoax, I began to get really excited and questioned friends who were also going through the process. Once I had got my head around the complex American system and terms such as 'red-shirting' (this is when an athlete does not compete for a year in order to extend their eligibility to a season where they are in better shape) I began to assess the pros and cons of making the application compared to applying for a Masters in Cambridge and carrying on with my running here.
The advantages of taking my running to America were obvious. Firstly, the quality of com
petition over there is far higher. A fellow member of CUHH has estimated that coming in the top 60 of an NCAA race would place you in the top 5 at BUCS cross country. There are great athletes in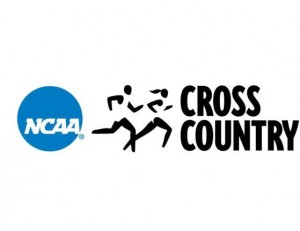 Britain but over in America they become concentrated as the colleges compete in an extremely competitive environment. This environment is often attractive to the top runner and forces them to perform well if they are to succeed.
On top of this, the funding available for sport in America far surpasses that in Cambridge. This is crucial as, without a scholarship, American fees would make attendance impossible for many people. The funding also means that athletes are given full sets of high quality kit for free and they have physios, nutritionists and coaches assigned to them. Basically, all your sporting needs are catered for.
It is also far easier to focus on your sport in America and see how far you can get. The pressure of work is certainly far less than in Cambridge and you are expected to prioritise your running over your academics. After three years of Cambridge deadlines and expectations this could be seen as a welcome change. Furthermore, if you want to combine the quality of running in America with world class academics then you can. Places such as Stamford are proof that top universities don't have to ignore sports funding, and I am a firm believer in the idea that doing sport can improve your academic performance.
However, there is another side to this story, a side which has influenced my decision not to apply to America and to apply for a Masters in Cambridge. America can make you or it can break you. Alongside all the stories of success and enjoyment are tales of athletes being made to run through injury, therefore making the problems worse, and an unhealthy focus on sporting success at the expense of the individual. To me running has always been a hobby I enjoy and I fear the pressure many colleges in America place you under would break me. The coaches over there are highly paid professionals and they know that if their team doesn't perform they may well be sacked or they might lose a significant amount of their funding. This causes them to push athletes to their limits. Some people thrive in this environment but if you don't you are stranded far from home in an unfamiliar place being made day after day to do something you are no longer really enjoying. A couple of people I know went to America on sports scholarship but have now returned after finding the intensity just too much
Despite these issues I was still tempted by America. Maybe I would thrive, maybe it would be the making of me and launch me on a career path I had never previously considered. There were two elements that really put me off applying to America. Firstly, my academic interest is in the history of Anglo-Saxon Northumbria and this is clearly easier to study from England than America. The Masters in Medieval History offered by Cambridge has really captured my imagination and I really hope I get in!
Secondly, and more importantly, the type of running they do in America does not suit me. The races I thrive in involve hills, mud and longer distances. That is why cross country is my favourite running discipline and I even tried out my first mountain race in September. It was great fun! However, in America 'cross country' seems to involve about 6km around a playing field and running on the track in the summer appears to be compulsory. The idea of being forced onto flat, boring 'cross country' courses does not appeal – I am concerned enough about reports that BUCS cross country this year is on a flat course! Also, one of my friends who is in America reports that everything is done as a team. This is good in theory and she seems to be enjoying it but I have always valued going for steady runs by myself. They give me time to think and never being allowed to run by myself would be far from ideal.
Furthermore, I have got to know Cambridge in the last two and a bit years. It is a wonderful city that suits me, even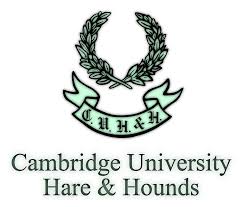 if there is a deplorable lack of hills. Given the running success I have achieved in Cambridge why would I risk all and head to America? The Cambridge University Hare and Hounds is an amazing club. The other club members are friends first and runners after and I have developed a good camaraderie and friendship with our coach. I love Cambridge, I love CUHH, I love Anglo-Saxon history. Why would I leave?
America would be an adventure and the sports system over there has the potential to produce world class athletes. However, while the atmosphere and type of running over there suits some people, it is not for me. Give me the hills and mud of England and the sport system in Cambridge any day!
Liz