Just over a week ago I graduated from university and, given this is a sports blog, that makes this an apt time to examine the role of sport in my three years at Cambridge Uni. Needless to say, sport played a massive part in my university experience, and for me this largely came in the form of the Cambridge University Hare and Hounds – the university running club.
When I went to university I already knew that sport was going to play a large part in my time there. I have always been sporty and enjoyed the outdoors, and my closest friendships from school remain those formed through the hockey team. Before Freshers Week I attended a training week in Somerset with CUH&H and many of the people I met there became some of my closest friends. Through cross country I met a wonderful group of people and running became a life line for me in amongst the stress of work.
However, what I did not anticipate was that I would become so focused on the single sport of cross country.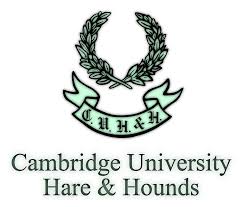 Throughout school I had done a wide range of sports, and hockey was most prominent up until Christmas of year 13 (2012). I came to university with hockey kit, tennis, badminton and squash rackets and a desire to get involved in every sport going (except rowing – I would almost certainly end up as a cox which holds no appeal for me). It soon became clear that this desire to do everything on offer was totally impractical given the work load. I did play some badminton and squash for my college in my first year but cross country gradually became more and more dominant. It was when I attended a hockey training session, and spent the whole time trying to avoid the ball because I was afraid of getting an injury that would hamper my running, that I realised cross country had won. I am so glad it did!
With the intensity of work at Cambridge I found that if I tried to commit to any more than one sport I would end up not forming proper friendships anywhere. I know many others have done multiple sports successfully but that did not work for me. I focused on just cross country.
I would encourage everyone, whether at university or not, to get stuck into a sports club. I personally believe that the camaraderie and friendship created by playing sport are some of the strongest ties you can form. Sport has given me amazing opportunities from running from running for England to appearing on Countryfile alongside Matt Baker. Sport was important throughout all three years at Cambridge and I hope my love of running stays with me for years to come! Many thanks to everyone in CUH&H, and the club coach Phil O'Dell who has led my running to heights I never imagined!
Liz 🙂