Hello and welcome to the second post in my sports blog. Last week I focused on the joys of sport and running being for everyone and the current World Athletics Championships have really driven this home. People from 207 countries across the globe have joined together to participate in a sport we love. The new javelin world champion Julius Yego should be an inspiration to all having gone from honing his technique by watching YouTube videos to gaining Kenya's first World Championship gold in a field event.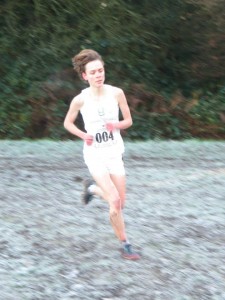 However these championships have also highlighted the fact that the ability to compete should never be taken for granted. The controversy over team selection aside, injury is something every athlete will face at some point in their career. Unfortunately this can be career ending but most of the time athletes can recover.
While Dai Greene and Perri Shakes-Drayton missed the World Championships after persistent injury prevented them meeting the UK athletics qualifying standards, Usain Bolt and David Rudisha both managed to spectacularly overcome injury and win gold.
With patience and common sense most injuries can be overcome and interviews with athletes such as Greene and Shakes-Drayton show how much getting back into competing means to them. Greene has stated that throughout his long running injury trouble he 'never once thought about stopping' (http://www.independent.co.uk/sport/general/athletics/dai-greene-shoots-of-recovery-10334126.html) and it looks like he may well be back on his way to the top.
The frustration at being unable to run is something people of all ability experience. This has been driven home to me by two recent events: a friend whose bike crash has put him out of running for several months and an unprovoked dog attack on someone very close to me. Six weeks, two operations and 33 stitches in the left calf later, the dog bite is getting better but I have witnessed at first hand the frustration caused by being physically unable to run and train. I will never forget the grin on her face when she managed a very slow ten minute jog last week.
For those of us lucky enough to currently be without injury it is important to be sensible and remember we are not immune. Even if you feel you are not running well, try to appreciate the ability to run.
If you are currently struggling with injury it is the joy you get from running that you should try and hold onto. The vast majority of people will recover and get back to running, whether that is in the World Championships or simply around your local park.
Everyone can enjoy running but being able to do so should be savoured and not taken for granted.
Anyway, I think that is enough from me for now. I hope you have found this blog interesting and I will post again in a week or two.
Liz