The work-life balance is important at all stages of life – everyone needs to work hard but you also need time to relax and do what you enjoy otherwise exhaustion and stress will set in. I feel that this balance is especially important when you are at university, especially one such as Cambridge where there is a tendency to subsume everything to the demands of work. You will work harder than you have ever worked before through the course of your time at Cambridge but work is not all there is. Time to unwind is essential to your well being and to your academic success.
What you do to relax can vary from acting to music or even just watching some TV but for me it has always been sport. Throughout my time at school and university I have always been sporty. People often ask me how I find the time to run alongside my degree but my response to that is that without my running I wouldn't be able to do my degree. However fascinating your work or degree, you cannot do it 24/7 without burning up. I am convinced that if I did not take the time out of work to run my results would be significantly worse. One person I know was forced to take a break from sport due to injury and the grades they achieved dropped at the same time.
For me, the main benefit of running, and something that makes it a better way to relax than activities such as music or drama, is that the fresh air really helps to clear my head. Also, once you are running nothing matters besides you and keeping on putting one foot in front of the other. While mental toughness certainly matters and races and hard training sessions can leave you mentally tired, it is also possible to go for a steady run and just switch off. If I head out for a run stressed, by the end the process of running will almost certainly have cleared my head and made me feel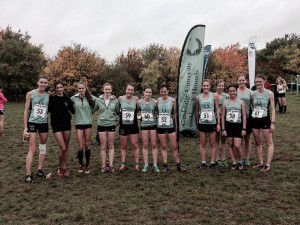 significantly better. Several times I have come back from a run, sat back down to work, and found that I have somehow solved the problem I was struggling over without even thinking about it. Furthermore, through extra-curricular activities you will form really close friendships, a benefit that cannot be praised highly enough!
Finding the ideal work-life balance is far from easy and it will not always happen. I have found that the main danger is doing too much of the 'life' part and not leaving enough time for my work. When it comes down to it we are at university to complete a degree but universities such as Cambridge offer so much else as well and taking advantage of this can be hugely beneficial. At the start of this term I somehow decided that, given I was a 'sensible' third year, I could balance my degree with my running as well as taking up numerous other responsibilities at the same time. As you can guess, this did not go well but I feel it is better to try and do too many extra-curricular activities than not to do any.
I believe that it is possible to keep up a couple of activities besides your degree and still feel like you are doing them properly. For me these activities are church and running and being involved in these have made my university experience so much better. Clearly different activities require different levels of commitment but throughout my undergrad I have taken a couple of hours off in the middle of every afternoon for running, or if it is a rest day then simply for a walk, and I feel that this has been essential to my time here. I would estimate that I usually work 7 or 8 hours in a day. Sometimes I work more, sometimes less but, I have never done an all-nighter and I don't feel I have experience the essay crises other people appear to have.
With good time management it is possible to have a life as well as complete your degree to the best of your ability. In fact, I believe I could not have one without the other. I honestly believe that without finding time to do those things I enjoy, without finding time to run and attend church, my academic results would be significantly worse.
Hope you have enjoyed this blog! See you next time!
Liz 🙂